Advanced and Aesthetic Facials
At Podology we offer a range of rejuvenating aesthetic facial treatments to transform your skin and address your individual skin concerns. Your therapist will conduct an in-depth consultation and detailed examination of your skin. We will work closely with you to choose the correct treatment combination to suit your lifestyle and concerns.
Advanced and Aesthetic facial treatments
EDS MICRONEEDLING treatment 120 min £250
EDS Regenerate treatments take professional skin needling to a new, more advanced level using the eDermastamp, It has been specifically designed to give clinical practitioners greater control over intensive skin needling procedures while reducing any discomfort. The EDS Regenerate treatment is an electronic, micro-skin needling procedure that stimulates your skin so that it will regenerate and repair itself naturally, resulting in smoother, brighter, younger and healthier looking skin.It can be used as a key treatment in rejuvenating skin with the following conditions:
Acne scar, photo-damaged and ageing skin
Facial, de'collete' lines and wrinkles
stretch marks A course of 3 treatments recommended, including aftercare
Dermaplaning 30 min £45
A none invasive deep exfoliation, which uses a dermaplane to remove layers of dead skin and fine vellus hairs. Then leaves the skin super smooth and the penetration of products more effective. Excellent for fine lines, pigmentation, break outs, acne scaring and peach fuzz. Skin is left feeling refined, smooth and glowing
Microdermabrasion   Express 30 min £35 / 60 min Facial £55
This gentle, non-invasive procedure uses a mechanical device containing fine crystals to polish your skin, followed by a vacuum to remove the dead cells. The crystals remove the upper skin layer, stimulating the regeneration process of the skin at the same time.
A course of 6 treatments is recommended 4 weeks apart- Book a course of 6 for the price of 5
Elemis Touch : Anti-Ageing Facials
ELEMIS Pro-Collagen Age Defy 60 min / £70
Tackle fine lines and wrinkles with the clinically proven age-defying benefits of marine charged Padina Pavonica and Red Coral. Targeted massage encourages optimum cellular function for nourished, younger looking skin.
ELEMIS Dynamic Resurfacing Precision Peel 60 min /£70
Clinically proven to target the signs of ageing and uneven skin tone, this pioneering precision treatment uses layers of enzymes for powerful exfoliation and renewal. A new start for smoother, younger-looking skin.
ELEMIS Superfood Pro-Radiance 60 min /£55
A nutritional boost rich in superfoods and essential minerals designed to pack stressed, dull skin with energising, detoxifying actives. Clinically proven to leave skin plumper, radiant and lit up with good health.
ELEMIS BIOTEC : TECHNOLOGY FACIALS
Anti Ageing – Lifting and Firming – Resurfacing – Dullness – Anti blemish – Sensitive – Dehydrated skin
BIOTEC Firm-a-Lift 60 min £75
A ground-breaking blend of massage and sculpting galvanic technology for a contoured complexion that is remarkably lifted.
BENEFITS: Lifts, Sculpts, Contours A blend of massage and sculpting galvanic technology. Circulation-stimulating Arjuna, Gardenia stem cells and Alaria Esculenta seaweed are activated by microcurrent pulses to tighten slackening skin. Galvanic currents infuse the skin with bio-active formulas that hydrate and tone.
RECOMMENDED FREQUENCY 1 treatment every 3 weeks.
BIOTEC Line Eraser 60 min £75
A powerfully rejuvenating clinically proven facial treatment that effectively irons out wrinkles and fills out lines.
BENEFITS: Smoothes, Firms, Hydrates Target wrinkles and energise the skin towards optimum performance with microcurrent pulses and red and blue light therapy. A powerfully rejuvenating clinically proven facial treatment that effectively irons out wrinkles and fills 
RECOMMENDED FREQUENCY 1 treatment every 3 weeks.
BIOTEC Skin Resurfacer 60 min £75
For a refined, even skin tone, a revolutionary facial that uses an ultrasonic peel, massage, and light therapy resulting in the smoothest skin imaginable.
BENEFITS: Smoothes, Balances, Detoxifies The ultrasonic peel reveals a noticably smoother complexion using a combination of Lactic and Hyaluronic acids, Sandalwood, Thyme and Lemon oils. Steam and extraction deeply cleanse and detoxify before massage and light therapy restores equilibrium.
RECOMMENDED FREQUENCY 1 treatment every 3 weeks.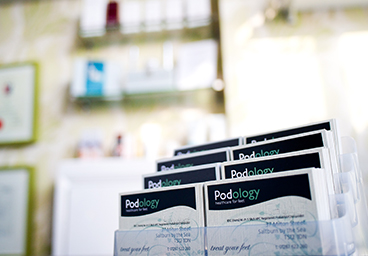 A Few Words To Note
A Patch test is required 48 hours prior to certain beauty treatments.
Please advise if you are pregnant before making an appointment.
We advise you not to use a sun bed or have heat treatments for 48 hours before or after waxing.
You will be asked to fill out a medical questionnaire, which is treated with the utmost confidence
.All our beauty prices include VAT at 20%
.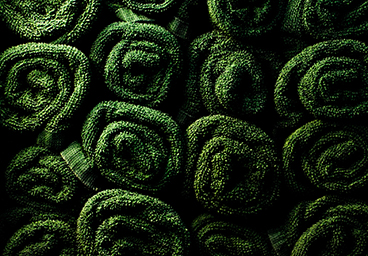 General Etiquette
For treatments lasting 2 hours or more 20% deposit will be requested.
Please arrive 10 minutes before your appointment – arriving late will deprive you of precious treatment time.
We ask guests to adhere to our strict no mobile phones policy whilst in the clinic.
The clinic works on an appointment only basis. Please check for the last minute availability. We also run a cancellation list whereby if you leave us your contact details we will be in touch if any appointments become available.
For your convenience there is a 24 hour answering machine. This can be used during busy times in the day and our receptionist will be more than happy to call you back.
.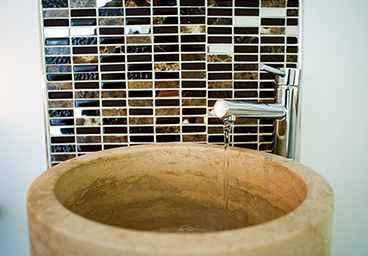 Cancellation Policy
Changing or cancelling of appointment requires a minimum of 24 hours notice, otherwise a charge will be incurred (50% of treatment cost). Regrettably full charges will be imposed for no shows.
.