Elemis Facials 
The hands of a highly trained ELEMIS therapist are profoundly effective anti-ageing tools. Using a combination of massage techniques from around the world, this is where intuition meets expertise with clinically proven results.
ELEMIS Pro-Collagen Age Defy 30 min / £35 or 60 min / £70
Tackle fine lines and wrinkles with the clinically proven* age-defying benefits of marine charged Padina Pavonica and Red Coral. Targeted massage encourages optimum cellular function for nourished, younger looking skin.
*Independent Clinical Trials
ELEMIS Pro-Definition Lift and Contour 30 min / £35 or 60 min /£70
Powered by breakthrough technology, this facial helps restore the architecture of the face using the potent nutrients in plant actives found to help support the extra-cellular matrix. Creates a profoundly sculpted, youthful effect.
ELEMIS Dynamic Resurfacing Precision Peel 30 min / £35 or 60 min /£70
Clinically proven* to target the signs of ageing and uneven skin tone, this pioneering precision treatment uses layers of enzymes for powerful exfoliation and renewal. A new start for smoother, younger-looking skin.
*Independent Clinical Trials
ELEMIS White Brightening Pigment Perfector 30 min / £35 or 60 min/£70
Restores even skin tone, targeting unwanted areas of pigmentation. Encapsulated Vitamin C acts as a potent brightener, inhibiting future pigmentation. The result is a more even, colour-corrected and illuminated complexion.
Touch: Skin Solutions
These targeted treatments will gently but firmly take on the challenges of sensitivity, oiliness and dullness for healthier complexions.
ELEMIS Superfood Pro-Radiance 60 min /£55
A nutritional boost rich in superfoods and essential minerals designed to pack stressed, dull skin with energising, detoxifying actives. Clinically proven* to leave skin plumper, radiant and lit up with good health.
*Independent Clinical Trials
ELEMIS Sensitive Skin Soother 60 min /£55
Fragile skin needs special attention. A soothing massage technique helps reduce the appearance of redness and protect against daily stresses. Texture and moisture levels are dramatically restored. Skin is left supremely soothed, comfortable and calm.
ELEMIS Anti-Blemish Mattify and Calm 60 min / £55
A revelation for oily, congested or hormonal skin. This mattifying facial helps combat oil and shine, while intuitive massage helps restore micro-circulation. A deeply detoxifying treatment for clear, bright skin.
.
Face and body combinations
Choose your own combination of facial and body massage, or let your ELEMIS therapist personally prescribe the perfect treatment to work with your skin, your mood and your needs.
ELEMIS Couture Touch 1hr / £65 or 2 hr / £100
Condition your skin and muscles with this all-embracing experience. Combine any 30-minute or 1-hour ELEMIS hands-on TOUCH facial with your personalised Freestyle Deep Tissue Massage or Deeper than Deep Hot Stone Massage.
ELEMIS Couture Technology 1 hr / 75 or 2 hr / £ 110
Time to switch your skin on. Combine any 30 minute, 1 hour ELEMIS TECHNOLOGY BIOTEC facial with your personalised Freestyle Deep Tissue Massage or Deeper than Deep Hot Stone Massage.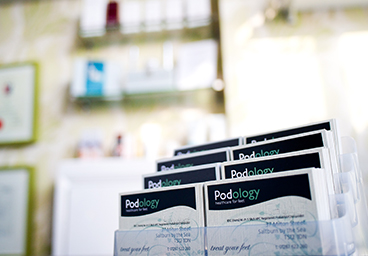 A Few Words To Note
A Patch test is required 48 hours prior to certain beauty treatments.
Please advise if you are pregnant before making an appointment.
We advise you not to use a sun bed or have heat treatments for 48 hours before or after waxing.
You will be asked to fill out a medical questionnaire, which is treated with the utmost confidence
.All our beauty prices include VAT at 20%
.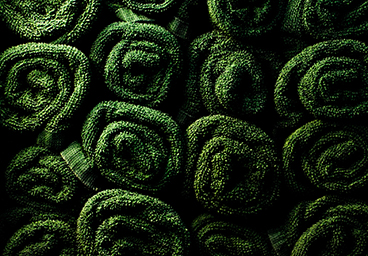 General Etiquette
For treatments lasting 2 hours or more 20% deposit will be requested.
Please arrive 10 minutes before your appointment – arriving late will deprive you of precious treatment time.
We ask guests to adhere to our strict no mobile phones policy whilst in the clinic.
The clinic works on an appointment only basis. Please check for the last minute availability. We also run a cancellation list whereby if you leave us your contact details we will be in touch if any appointments become available.
For your convenience there is a 24 hour answering machine. This can be used during busy times in the day and our receptionist will be more than happy to call you back.
.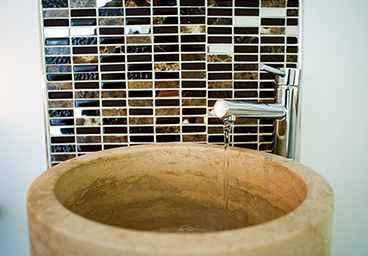 Cancellation Policy
Changing or cancelling of appointment requires a minimum of 24 hours notice, otherwise a charge will be incurred (50% of treatment cost). Regrettably full charges will be imposed for no shows.
.