Microbladed Eyebrows £295
A brow treatment is a three–part process. The price you are quoted will include all three stages.
THE CONSULTATION
The first part of the process is a consultation. Your therapist will talk with you in great detail about the look you are trying to achieve and what we might recommend to you. This is very much a two-way conversation. We listen, we respond, we advise.  Once we have an idea of the look you are aiming for, we draw the brows on with a makeup pencil. We will never begin the tattoo process until you are completely happy with what they are going to look like.
MICROBLADING TREATMENT
Using a state of the art microblading tool, tiny precision hair strokes are created by hand, mimicking the natural direction and lengths of your brows. Pigments are then implanted into the channels created by the microblades in the dermal layer of the skin. The sensation is similar to a little scratch but you should not feel any discomfort. As with the permanent makeup treatment the area will look 20-30% darker than the colour you have chosen in consultation, but this will fade within 3-4 days to reveal your chosen colour. The treatment generally takes around 1-2 hours and will leave you with highly defined, ultra-realistic looking brows.
THE RETOUCH
A second appointment is needed 4-12 weeks after your first treatment. This is usually a 15-60 minutes appointment to add more pigment to the brow area. This is because as the area is healing, some parts may not 'hold' as well as others and you may have a few patches that need more colour. This is completely normal and everyone heals differently. Whatever the case, we advise you always come back to clinic for your retouch.
Video with Karen Betts and Gail Porter – Using Eyebrow Microblading to increase confidence after alopecia.
High Definition Brows – 30min – £25
Unique treatment for the ultimate well-groomed, high definition eyebrows. The High Definition Brows eyebrow shaping procedure transforms the way you look and more importantly, how you feel. Unlike other eyebrow treatments that use a 'one shape fits all' technique, High Definition Brows stylists assess face shape and colouring before creating a bespoke brow, tailored exclusively for the client.
Using a combination of skills, from preparation and personal consultation to custom blending, designing, creating and tailoring the shape as well as customised aftercare, High Definition stylists can transform a face to such an extent that the effect has been likened to a mini facelift.
Tint test required before treatment. Call in to pick up your patch test.
LVL – Length, Volume and Lift – £45
Give your lashes a lengthening lift with LVL
LVL (length, volume and lift) is one of the quickest ways to make your eyes look bigger, brighter and even more beautiful – without lash extensions.
The treatment of choice for many celebrity make-up artists, LVL Lashes straightens rather than curling and gives clients gorgeous lashes that look thicker and more voluminous, lifting your lashes from the root to give your face an instant lift.
The treatment is very low maintenance, only takes approximately 45 minutes and lasts up to 6 weeks. This treatment includes an eyelash tint therefore a tint test will be required 48 hours before.
HD & LVL Package £60.00 – combine both and save £10
The Nouveau Lashes Semi-Permanent Lash Treatment – £55/ infills £20/ Removal £10
Nouveau Lashes treatments are relaxing and enjoyable. Just lie back and relax as your luscious lash extensions are applied by a fully qualified Nouveau Lashes pro. Because each lash is applied individually the treatment times can vary and may take between 1 and 1.5 hours. However, it's time well spent as your Nouveau Lashes can last up to 6 weeks. If you're in a hurry and only have around 20-30 mins to spare, you might want to consider trying Podology's Party Lash Extensions instead.
Even though your Nouveau Lashes can last up to six weeks, we do recommend that you have maintenance treatments every two to three weeks. Why? Because your natural lashes constantly shed – their individual life cycle is around 90 days so to retain that fulness it's important to maintain. The maintenance procedure simply adds extra Nouveau Lashes to those places where your natural lashes have completed their natural cycle, to keep your lashes looking their best. Lashes top up from £20
.
Eye Packages Wax £25 /Thread £27
Eye package includes; eyelash and eyebrow tint and eyebrow shape
(price depending on waxing or threading of eyebrows)
Eyelash tint. £10
Eyebrow tint £8
Eyebrow shape £10
Party lashes £15
Eyebrow Thread £12
Make-Up Application
Do you have a special event that you would like to look your best for?
Whether you are heading out for a night on the town, a red carpet event or want to look your best for a wedding. Make an impact by having your make-up professionally applied to create a personalised look designed for your
Book an appointment with one of our artists and have your make-up expertly applied. Each appointment lasts 45 minutes and includes a complimentary glass of fizz.
DURATION: 45 minutes
PRICE: £30 WITH PARTY LASHES £35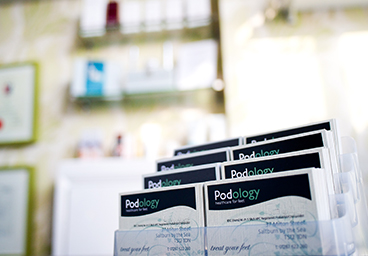 A Few Words To Note
A Patch test is required 48 hours prior to certain beauty treatments.
Please advise if you are pregnant before making an appointment.
We advise you not to use a sun bed or have heat treatments for 48 hours before or after waxing.
You will be asked to fill out a medical questionnaire, which is treated with the utmost confidence
.All our beauty prices include VAT at 20%
.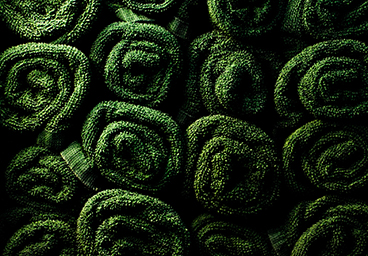 General Etiquette
For treatments lasting 2 hours or more 20% deposit will be requested.
Please arrive 10 minutes before your appointment – arriving late will deprive you of precious treatment time.
We ask guests to adhere to our strict no mobile phones policy whilst in the clinic.
The clinic works on an appointment only basis. Please check for the last minute availability. We also run a cancellation list whereby if you leave us your contact details we will be in touch if any appointments become available.
For your convenience there is a 24 hour answering machine. This can be used during busy times in the day and our receptionist will be more than happy to call you back.
.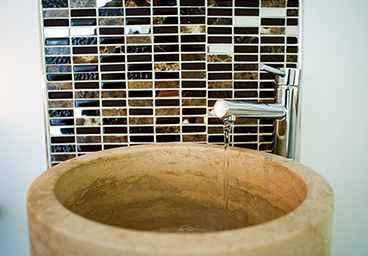 Cancellation Policy
Changing or cancelling of appointment requires a minimum of 24 hours notice, otherwise a charge will be incurred (50% of treatment cost). Regrettably full charges will be imposed for no shows.
.