General beauty treatments
At Podology we have a team of professional beauty therapists that deliver high standard treatments from your favourite beauty brands.
MANICURES
Gel Manicures  
OPI – is a world leader in the professional nail care industry. It's Gel polish is long lasting & high quality.
The Gel Bottle –  polishes are rich, highly pigmented, chip-resistant and offer extremely long lasting shine. The good news doesn't end there because they are also VEGAN, CRUELTY-FREE.
OPI / Gelcolor Manicure 45 min £30
Nails filed and buffed, cuticle work,hands are massaged and nails painted with long lasting OPI Gelcolor with zero risk of smudging, instantly dry high gloss colour. The perfect on the go manicure
The Gel Bottle, Builder Gel Manicure 45 min £35
Builder In A Bottle™ is a file off builder gel ideal for creating strong overlays and as a strengthening barrier for natural nails. For those nails that are struggling, builder gel ,provides a much thicker robust gel to help the nails grow and the gel last longer!
*Nail art available at £1 per nail and individual structured extensions available at £2 per nail
The Gel Bottle, Builder Gel Structured Extensions 90 minutes £45
BIAB™ extends beautifully over nail forms and creates a strong, restorative extension which not only does not damage the nail – but actually enhances it's strength and growing capabilities. enjoy a full set of extensions and the colour of your choice. *Add Nail art at £1 per nail
OPI Gelcolor Removal and Reapplication  60min – £35.                                 
Out with the old and in with the new! Have your OPI Gelcolor professionally removed and reapplied in one treatment. *Add Nail art at £1 per nail
The Gel BottleBuilder Gel Removal and Reapplication  60min – £40.
Out with the old and in with the new! Have your The Gel Bottle builder gel professionally removed and reapplied in one treatment. *Add Nail art at £1 per nail
Gel removal and recovery 15min £15
Spa Pod Manicure  45min  £27
 Nails filed, shaped and buffed, cuticle work, hand and arm massage and nails painted with a Dr's Remedy Enriched Nail Care polish of your choice.
Doctors Remedy Nail Polish 
Vitamins C and E promote strong, healthy nails. Garlic bulb extract and tea tree oil provide natural anti-fungal and antibacterial properties. Wheat protein contains amino acids that naturally increase shine. Made without harsh, toxic chemicals, this polish is less harmful to your nails.
Lycon waxing 
Lycon waxes enjoy a well deserved reputation as the creme da la creme of hair removal waxes around the world. The pre-waxing oils are applied before the wax, creating a barrier on the skin.  It's the strongest hot wax on the market, removing hair as short as 1mm! 
G-String – £27
Extended bikini, the top can be taken slightly higher with some hair removed underneath following the line of the G-String.
Brazilian – £32
Removes all of the hair from underneath and leaves only a strip. Hair underneath following the line of the G-String. Hair is also removed from between the buttocks.
Hollywood – £37
Everything off!
Waxing and Threading
Full leg wax £30
Half leg wax £22
Standard bikini wax £22
Under arm wax £17
Lip or chin £11
Lip and chin £17
Lip, Brow or Chin Thread £14
Threading in 2 facial areas £20
Nasal £12
Chest £22
Back £22
Eyebrow Wax £14
Eyebrow Thread £14
EYE TREATMENTS
High Definition Brows – 30 min – £25
The High Definition Brows eyebrow shaping procedure transforms the way you look and more importantly, how you feel. Unlike other eyebrow treatments that use a 'one shape fits all' technique, High Definition Brows stylists assess face shape and colouring before creating a bespoke brow, tailored exclusively for the client.
Tint test required before treatment. Call in to pick up your patch test. Loyalty card is available. Get your card stamped and receive your 6th treatment free.
Brow Lamination 45 min £40
Fluffy Brows also know as Brow lamination is the latest trend in brow artistry that works for all shapes and hair types. It is the perfect solution for unruly brows, where hair growth follows different patterns. Using lamination we can create a more symmetrical appearance to achieve the desired shape with a fuller look without causing damage to the brow. The results can last up to 6 weeks if maintained well. A patch test is required at least 48 hours prior to treatment.
LVL – Length, Volume and Lift 45 min £45
LVL (length, volume and lift) is one of the quickest ways to make your eyes look bigger, brighter and even more beautiful – without lash extensions. LVL Lashes straightens rather than curling and gives clients gorgeous lashes that look thicker and more voluminous, lifting your lashes from the root to give your face an instant lift.The treatment is very low maintenance, only takes approximately 45 minutes and lasts up to 6 weeks. 
This treatment includes an eyelash tint therefore a tint test will be required 48 hours before.
HD & LVL Package £60.00 – combine both and save £10
FLUFFY BROW & LVL £70.00 – combine both and save £10
Eye Packages Wax / Thread £30
Eye package includes; eyelash and eyebrow tint and eyebrow shape
Eye brow tint and wax £24
Individual Eye treatments –
Eyelash tint. £10
Eyebrow tint £10
Eyebrow wax £14

Eyebrow Thread £14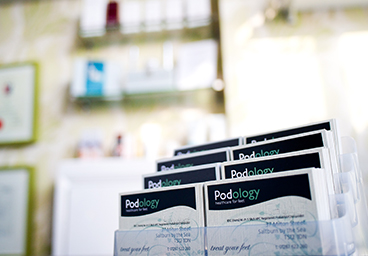 A Few Words To Note
A Patch test is required 48 hours prior to certain beauty treatments.
Please advise if you are pregnant before making an appointment.
We advise you not to use a sun bed or have heat treatments for 48 hours before or after waxing.
You will be asked to fill out a medical questionnaire, which is treated with the utmost confidence
.All our beauty prices include VAT at 20%
.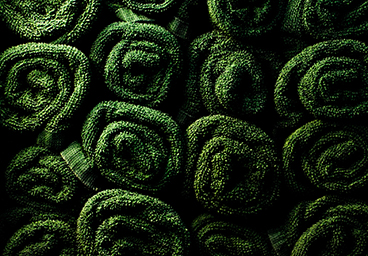 General Etiquette
For treatments lasting 2 hours or more 20% deposit will be requested.
Please arrive 10 minutes before your appointment – arriving late will deprive you of precious treatment time.
We ask guests to adhere to our strict no mobile phones policy whilst in the clinic.
The clinic works on an appointment only basis. Please check for the last minute availability. We also run a cancellation list whereby if you leave us your contact details we will be in touch if any appointments become available.
For your convenience there is a 24 hour answering machine. This can be used during busy times in the day and our receptionist will be more than happy to call you back.
.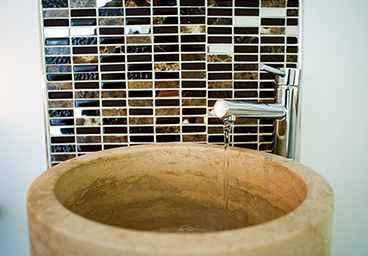 Cancellation Policy
Changing or cancelling of appointment requires a minimum of 24 hours notice, otherwise a charge will be incurred (50% of treatment cost). Regrettably full charges will be imposed for no shows.
.