Podiatry and
Foot treatments
Prescriptive treatments for beautiful soles
Medical pedicure 60 min / £48
Luxury foot therapy with fully qualified podiatrist and beauty therapist. The treatment begins with luxury herbal footbath. Nails are cut, filed and reshaped. Cuticles are treated and reduced. Hard skin, corns and cracked heels are reduced thereby vastly improving the skins appearance. Feet and lower legs are gently exfoliated and massaged. The treatment ends with the application of Dr's Remedy Enriched Nail Care Polish and a glossy topcoat. Gentlemen enjoy an extended massage.
Prende Podicure – Facial for feet!
Designed by a team of podiatrists and beauty professionals, carefully chosen products and ingredients are backed up by scientific techniques to deliver the most amazing and relaxing foot therapy. Within the Podicure treatment ritual there is concentrated focus on gently exfoliating dead skin cells with Himalayan and Epsom saltscrub combined with the targeted use of microdermabrasion. Prendē Intense cleansing balm is applied to deeply cleanse and refresh tired feet, massage rituals aid relaxation and the application of Prendē paraffin wax adds to the luxury. The treatment is completed with the application of Dr's Remedy Enriched Nail Care Polish.
1hr – with Beauty Therapist £45
1hr – with Podiatrist £55
Express Prende Podicure 30 min £25
In a rush? This is the option for you! An express Podicure, which transforms our neglected tootsies into well pampered feet. Treatment includes toenail shaping, cuticle tidying, an application of Prende Cleansing balm and Prende intense oil. Treatment finishes with application of Dr's Remedy Nail polish.
OPI Gelcolor Prende Podicure 45 min £35
An express Podicure, Treatment includes toenail shaping, cuticle tidying. An application of Prende cleansing balm and Prende intense oil. Treatment finishes with application of OPI gel color.
Need gels removing from toes? Add £5. Please advise when booking appointment.
OPI Gelcolor removal and reapplication on toes 20 min / £20
Gel simply removed and reapplied.
Prende Lower Leg and Foot Massage Therapy 30 min £30
Tired, heavy and achy legs benefit from a circulation boosting massage. Using warm oils, stimulating massage techniques and application of Prende paraffin wax to the feet, let our therapists ease away any lower limb tension.
The Prende Paraffin Wax Foot Treatment 20 min £20
Let the heated paraffin envelop your feet, stimulating circulation and helping to ease pain caused by arthritis, bursitis, chilblains and chronic joint inflammation. A relaxing warming experience especially good for nourishing dry skin and relaxing tight muscles.
Add to podiatry/chiropody treatment for £15
Add another area such as hands, knee's or elbows for £10
Initial Podiatry / Chiropody Treatment 30 min £35
A full medical history is taken (please bring a list of any medication you take). The podiatrist will discuss any foot health concerns with you. The treatment begins with a luxury herbal footbath. Nails are cut and filed and if necessary gently drilled (including thickened and fungal nails). Hard skin, corns and cracked heels are painlessly removed. Feet are massaged.
Routine Podiatry/ Chiropody Treatment 30 min £30
The treatment begins with a luxury herbal footbath. Nails are cut and filled and if necessary gently drilled (including thickened and fungal nails). Hard skin, corns and cracked heels are painlessly removed. Feet are massaged.
Just a Nail Cut
No frills treatment, nails are cut and filed. 15 min £18
Biomechanical Assessment POA ranging from £95
Suffering with painful legs, feet or hips? The podiatrist will assess your body's lower limb biomechanics and advise a suitable treatment to cure your aches and pains. Treatment ranges from off the shelf orthotics to hand crafted casted orthotics.
Annual Diabetic Foot Check 30 min £35
Many people with diabetes have no problems with their feet and with good care and common sense precautions they can continue to enjoy good foot health. However an annual check up with a podiatrist is good practice to ensure that all remains well. A full report will be given to client, GP and kept on record.
Lower Limb Vascular Assessment 30 min £35
Full assessment of the circulation in your legs and feet. Includes assessment of pulses with ultrasound Doppler and ABPI ( ankle brachial pressure index).Treatment finishes with advice and a written report for you and your GP.
Podiatry add on treatments
Dr's Remedy Enriched Nail Care on toes £8
OPI Gelcolor on toes £10
Add Prende Paraffin wax foot treatment to podiatry/chiropody treatment for £15
LCN Wilde-Pedique
LCN WILDE-PEDIQUE PLUS – A modern cosmetic toe nail correction for fungal, thickened, discoloured, damaged nails, or where the nail part of it, has had to be removed as part of the treatment.
Wilde-Pedique Plus is a gel system designed specifically for toenails. It is an extremely elastic UV gel, which adapts to the movements of the toe. Its unique adhesive properties mean that good results can even be achieved on callused layers of skin where there is no toenail. The anti-mykotic agent Olamine Piroctone protects against and treats fungal infection. A Podiatry treatment should be carried out before a reconstruction to maximise the benefits.
LCN Wilde Pedique –
Podiatry treatment + one reconstruction £54
Podiatry treatment + full set reconstruction £74
Nail Surgery – POA ranging from £250
An ingrowing toenail is a very painful condition. If left untreated the toe can become inflamed, infected and require ongoing courses of antibiotics. Depending on the toenail condition it can be removed partially or totally under the use of local anaesthetic injected into the toe which our Podiatrists are fully qualified to administer. Phenol (a chemical caustic is then applied) to the nail bed to prevent the regrowth of the nail. Toenail surgery is only necessary for patients that do not respond to conservative treatment.
NEW TREATMENTS NOW AVAILABLE
NEW – Fungal Nail testing £60
We are now able to diagnose fungal nail infections using a dermatophyte test strip in clinic. We will send a letter to your GP confirming diagnosis as part of this treatment. Results from this treatment are 97% accurate and are delivered within minutes.
After your pedicure you are advised to wear suitable foot wear/open toe shoes for the remainder of the day
NEW – THE CLEARANAIL TREATMENT Price ranges from £100-£150 depending on how many nails affected.
Are you embarrassed by your toenail fungus?
We now have a new treatment for fungal nails medically proven to clear the infection without any need for tablets, surgery or costly laser treatment.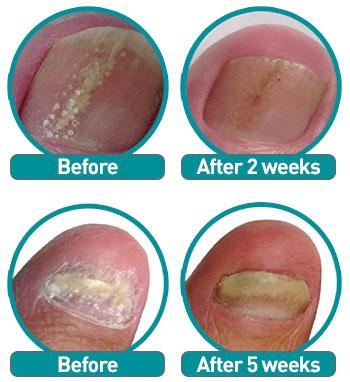 Background on Fungal Nails (Onychomycosis)
Fungal nails are associated with a fungal infection of the skin (Athlete's foot), which migrates to the nails

They can become thickened, discoloured and crumbly

Tablets for fungal nails can cause unpleasant side effects, including significant risk to the liver

Although much safer, topical solutions cannot penetrate the nail plate easily
CLEARANAIL is a completely safe and painless procedure based upon Controlled Micro Penetration (CMP) technology. It produces tiny holes (0.4mm) through the nail without touching the skin beneath. Once the holes are drilled, you simply spray the nails daily with an anti-fungal treatment (Lamisil provided), until the infection has grown out. The holes allow the anti-fungal solution to reach the infection, allowing the nail to recover.
NEW – SWIFT Microwave Therapy for warts and verrucae with treatment time in seconds, Swift provides a precise and easy way of treating skin lesions. Swift uses microwave energy which is delivered through a special probe applied to the skin to treat the affected tissue. A course of 3/4 treatments is required 4 weeks apart £125 per treatment.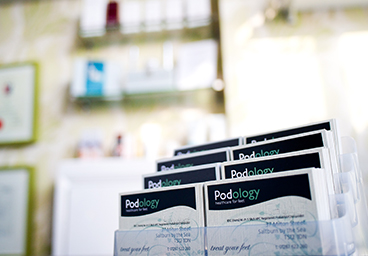 A Few Words To Note
A Patch test is required 48 hours prior to certain beauty treatments.
Please advise if you are pregnant before making an appointment.
We advise you not to use a sun bed or have heat treatments for 48 hours before or after waxing.
You will be asked to fill out a medical questionnaire, which is treated with the utmost confidence
.All our beauty prices include VAT at 20%
.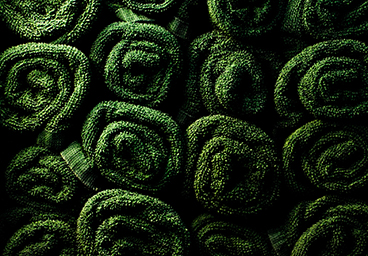 General Etiquette
For treatments lasting 2 hours or more 20% deposit will be requested.
Please arrive 10 minutes before your appointment – arriving late will deprive you of precious treatment time.
We ask guests to adhere to our strict no mobile phones policy whilst in the clinic.
The clinic works on an appointment only basis. Please check for the last minute availability. We also run a cancellation list whereby if you leave us your contact details we will be in touch if any appointments become available.
For your convenience there is a 24 hour answering machine. This can be used during busy times in the day and our receptionist will be more than happy to call you back.
.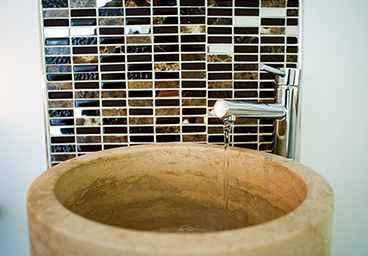 Cancellation Policy
Changing or cancelling of appointment requires a minimum of 24 hours notice, otherwise a charge will be incurred (50% of treatment cost). Regrettably full charges will be imposed for no shows.
.