Special Offers & Loyalty Cards
Welcome to our Special offers page. Here's whats new !
Beauty update 
Introducing 3D-HYDRO2 Facial system
 The ultimate #fivestarfacial provides the complete facial solution to target an array of universal skin concerns including dehydration, skin-ageing, loose skin, dull complexion and congestion.
Using a combination of advanced technologies, your therapist can create a bespoke facial, suited to your specific skin requirements. The 3D-HydrO2 facial provides hydration, oxygenation, anti-ageing, brightening, skin tightening and improves congestion, resulting in a glowing, brighter, more youthful-looking skin. The treatments are customisable to all skin types and your therapist will discuss your concerns with you to ensure that the most suitable facial is prescribed. Facials are 30, 60 or 90 minutes. 
Special offer –  Free 3D Visage computerised skin analysis when booking a 60 or 90 minute Hydro2 facial.
Introducing 3D Visage skin analysis machine 
3D Visage utilises an 26 million pixel camera in order to provide the most accurate results in the industry. We take 3 images at 3 set angles to create a stunning view of results from all angles. The Visage produces a visual representation of pigmentation, pores, spots, brown spots, red areas and porphyrins. The high grade camera quality not only allows us to view surface indications but shows areas of porphyrins; bacteria in the pores, at a microscopic level which also allow us to prescribe preventative treatments before the bacteria causes spots on the skins surface. It can also show you how you would look in ten years should you not use any treatment or skincare interventions.
Special offer – This treatment is free when booking a 60 or 90 minute Hydro2 facial, ALLSKIN MED FACIAL, EDS Microneedling, or Endymed course.
Introducing 

3D Vasculase  
We welcome you to book a consultation where your therapist will advise the cost and amount of treatments needed.  A compact laser device offering an affordable solution for the effective removal of unwanted thread veins – with instant results! 3D Vasculase works by applying a narrow 980nm laser beam to target the vein using a precise application. Guide prices : Small area £150 (nose), Medium area £195 (Cheeks), Large area £250 (Nose and Cheeks). 
Endymed 3 Deep Radiofrequency SKIN TIGHTENING Facial Treatments
ENDYMED TIGHTEN – NON SURGICAL Facial Skin Tightening & Lifting has now launched!
ENDYMED TIGHTEN uses 3 DEEP Skin Science to heat deep within the skin where collagen is formed. This heat causes an instant lift as your existing collagen contracts, whilst triggering a heat response in your skin that stimulates fibroblasts to produce new collagen, giving you the natural, long-lasting results. The treatment stimulates rejuvenating processes in your skin, improving its overall underlying structure and hydration. ENDYMED is suitable for all skin types, has an excellent safety profile and there is no downtime. It is recommended that you follow a course of six treatments overall. Optimum results will be seen 3 months after your treatment course has finished and once the new collagen has been produced.
SPECIAL LAUNCH OFFER : FULL FACE COURSE of 6 : FACE, NECK & EYE combined TREATMENT £1400
ENDYMED GENERAL COURSE PRICES
Face & Neck: course of 6- £800
iFINE delicate eye lift: course of 6 : £600
Face only: course of 6 – £600
Neck: course of 6 – £500
Paypal credit can be used to spread payments over 3 months
Introducing Jane Scrivner Touch Facial £65 
The Jane Scrivner 5 A Day FACIAL is designed to repair and return skin to balanced, nourished, hydrated and protected health. Repairing the Barrier Function and balancing the Acid Mantle whilst bringing nutrients into the cells of the Epidermis, Dermis and Subcutaneous Layers. Using several techniques from 'State of the Art' modern to Traditional Chinese Methods (TCM). Each and every step is bringing the skin back to health, nourishing and repairing the skin. We are going back to the source of healthy skin and not the symptoms of unhealthy skin. The products used throughout this facial are the Jane Scrivner 5 A Day – formulated to bring the skin back to strength and health. Giving back flawless skin. This facial inclides Qua sha, Cupping and use of jade roller.
Loyalty cards
 Loyalty cards are available on Gel removal and application and HD brow treatments, get your loyalty card stamped every visit and receive your 6th treatment free!
ASK OUR RECEPTIONIST FOR DETAILS.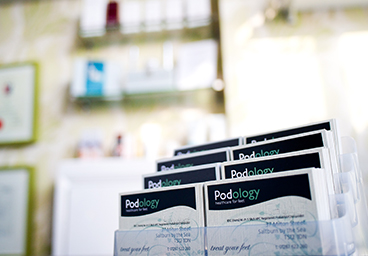 A Few Words To Note
A Patch test is required 48 hours prior to certain beauty treatments.
Please advise if you are pregnant before making an appointment.
We advise you not to use a sun bed or have heat treatments for 48 hours before or after waxing.
You will be asked to fill out a medical questionnaire, which is treated with the utmost confidence
.All our beauty prices include VAT at 20%
.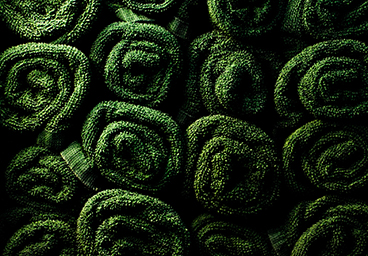 General Etiquette
For treatments lasting 2 hours or more 20% deposit will be requested.
Please arrive 10 minutes before your appointment – arriving late will deprive you of precious treatment time.
We ask guests to adhere to our strict no mobile phones policy whilst in the clinic.
The clinic works on an appointment only basis. Please check for the last minute availability. We also run a cancellation list whereby if you leave us your contact details we will be in touch if any appointments become available.
For your convenience there is a 24 hour answering machine. This can be used during busy times in the day and our receptionist will be more than happy to call you back.
.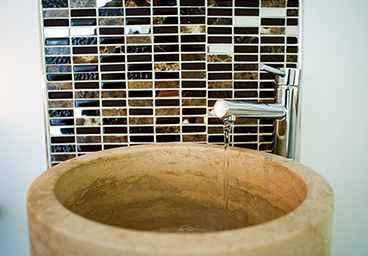 Cancellation Policy
Changing or cancelling of appointment requires a minimum of 24 hours notice, otherwise a charge will be incurred (50% of treatment cost). Regrettably full charges will be imposed for no shows.
.