Special Offers & Loyalty Cards
Welcome to our Special offers page. Here's whats new !
Special offer to kick start the new year! Available in January/February
FUSION FACIAL £100 saving £120! Book a 1 hr ALLSKIN MED facial and receive a free ENDYMED treatment (1 area) for FREE! 
*This is a great way to try Endymed if you have been considering this non surgical facelift! 
ALLSKIN MED facial treatments – are a medigrade skincare system that allows us to create a personalised plan for you and your skin, combining home-use skincare and luxurious in-clinic treatments. The philosophy behind ALLSKIN MED is to make you feel great in your skin and boost your skin confidence. Every aspect of your ALLSKIN MED journey will be tailored to you and your skin and it will start with a professional skin consultation. This will allow us to then create a skincare programme that will address your key skin concerns that fits in with your lifestyle. Your skin changes throughout the year and your life, and your ALLSKIN MED plan will too, tailoring every treatment to your particular skin needs, giving you the best results. Give your skin the attention it deserves…healthy glowing skin is just a consultation away.
FIRST STEP – CHOOSE FROM ALLSKIN MED Vitamin energiser or Dermal rescue 
ALLSKIN MED – VITAMIN ENERGISING SKIN TREATMENT 50 mins £100 
Supercharge the skin using a combination of intensive technologies and effective ingredients including high potency Vitamin C and A. Designed to smooth, brighten and lighten the complexion and leave the skin glowing with radiance and energy. The most intensive ALLSKINMED energising skin treatment. Indulge yourself and your skin, with the optimum combination of exfoliating, intensive Vitamin C infused into the skin with epidermal micro-needling, followed by an activating Vitamin A, Rejuvenating Treatment Mask is then applied using a stimulating, lifting and sculpting facial massage. You'll leave with a beautifully smooth luminous complexion – perfect for a special treat or regular skin boosters. No downtime, just great results.
OR
ALLSKIN MED – DERMAL RESCUE SKIN TREATMENT 50 mins £100 
Strengthen, restore and revive the skin at a dermal level, rebuilding collagen and awakening cells to reinforce the skins structure. Designed to firm, smooth and rebuild the skin leaving it feeling luxuriously soft, hydrated and revived. Infuse your skin with powerful growth factors to awaken your natural regenerative processes, rebuilding collagen and strengthening the foundation of your skin. Following dual action exfoliation, epidermal micro-needling is performed to activate the skins healing response and maximise penetration of the potent growth factor serum. A repairing treatment mask is then applied using lifting, sculpting and lymphatic drainage facial massage. You'll leave feeling utterly relaxed with firmer, smoother skin – perfect for a regular monthly skin booster to keep your skin healthy and strong. No downtime, just great results.
and receive a free ENDYMED treatment (1 area) FREE
ENDYMED is a cutting-edge, FDA approved, clinical device that uses the most sophisticated form of radiofrequency energy, 3DEEP Skin Science, to deliver treatments that target every layer of your skin. From deep within the skin, where the energy stimulates collagen production, to tighten, firm and improve your skin structure, all the way up to the skins surface, to smooth wrinkles, improve skin tone and restore radiance. ENDYMED TIGHTEN uses 3 DEEP Skin Science to heat deep within the skin where collagen is formed. This heat causes an instant lift as your existing collagen contracts, whilst triggering a heat response in your skin that stimulates fibroblasts to produce new collagen, giving you the natural, long-lasting results. The treatment stimulates rejuvenating processes in your skin, improving its overall underlying structure and hydration. ENDYMED is suitable for all skin types, has an excellent safety profile and there is no downtime.
Client review of Endymed treatment;
"I cannot believe the difference this treatment has made to my skin, It's not only the look of it, but also the feel. The treatment itself is painless.

Podology client – LS
Loyalty cards
Loyalty cards are available on Gel removal and application and HD brow treatments, get your loyalty card stamped every visit and receive your 6th treatment free! 
ASK OUR RECEPTIONIST FOR DETAILS.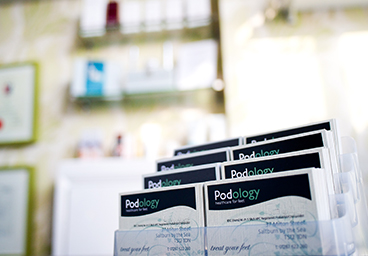 A Few Words To Note
A Patch test is required 48 hours prior to certain beauty treatments.
Please advise if you are pregnant before making an appointment.
We advise you not to use a sun bed or have heat treatments for 48 hours before or after waxing.
You will be asked to fill out a medical questionnaire, which is treated with the utmost confidence
.All our beauty prices include VAT at 20%
.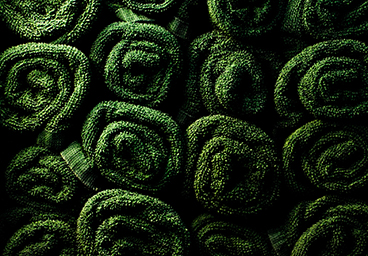 General Etiquette
For treatments lasting 2 hours or more 20% deposit will be requested.
Please arrive 10 minutes before your appointment – arriving late will deprive you of precious treatment time.
We ask guests to adhere to our strict no mobile phones policy whilst in the clinic.
The clinic works on an appointment only basis. Please check for the last minute availability. We also run a cancellation list whereby if you leave us your contact details we will be in touch if any appointments become available.
For your convenience there is a 24 hour answering machine. This can be used during busy times in the day and our receptionist will be more than happy to call you back.
.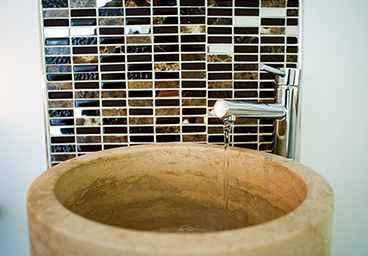 Cancellation Policy
Changing or cancelling of appointment requires a minimum of 24 hours notice, otherwise a charge will be incurred (50% of treatment cost). Regrettably full charges will be imposed for no shows.
.