Skin analysis, facial treatments & cosmeceutical skincare
NEW facial treatments and cosmeceutical skincare range 
Remarkable skin improvements… no downtime
We are bringing some of the best technologies to our clinic to give you a thorough treatment plan with proven results.
Your treatment journey will begin with a 3D Visage – skin analysis and consultation. This will help to identify your skin concerns and problems. 3D Visage utilises an 26 million pixel camera in order to provide the most accurate results in the industry. The Visage produces a visual representation of pigmentation, pores, spots, brown spots, red areas and porphyrins. This will allow us to choose the perfect treatment package for you! 
NEW! 3D-HydrO2 Facial Machine
The complete facial solution, designed to target congestion, dryness, dehydration, ageing, pigmentation, dullness and uneven skin tone. Six different technologies are combined for a complete prescriptive approach depending on your concerns. We can offer a bespoke treatment tailored to your skins needs. Choosing from:
Time Defence Anti Ageing Facial 30min £50, 60 min £95, 90 min £150
Best for treating fine lines and wrinkles, sun damaged skin. Results are the reduction in fine lines and wrinkle, firmer skin, glowing complexion.
Brightening Facial 30min £50, 60 min £95, 90 min £150
Best for treating sun damaged skin, pigmentation and a dull complexion. Results are a glowing complexion and reduction in sun damage and pigmentation.
Clear Skin Facial 30min £50, 60 min £95,
Best for treating congested skin, redness and can be suitable for a younger skin. Results are a smoother complexion and a reduction in congestion and redness.
We are also introducing 3D Vasculase, a compact laser device offering an affordable solution for the effective removal of unwanted thread veins – with instant results!
3D Vasculase works by applying a narrow 980nm laser beam to target the vein using a precise application. 
NEW! ENDYMED TIGHTEN – NON SURGICAL Facial Skin Tightening & Lifting
ENDYMED TIGHTEN uses 3 DEEP Skin Science to heat deep within the skin where collagen is formed. This heat causes an instant lift as your existing collagen contracts, whilst triggering a heat response in your skin that stimulates fibroblasts to produce new collagen, giving you the natural, long-lasting results. The treatment stimulates rejuvenating processes in your skin, improving its overall underlying structure and hydration. ENDYMED is suitable for all skin types, has an excellent safety profile and there is no downtime.
It is recommended that you follow a course of six treatments overall. Optimum results will be seen 3 months after your treatment course has finished and once the new collagen has been produced. 
ALLSKIN MED – is our cosmeceutical brand that allows us to create a personalised plan for you and your skin, combining home–use skincare and luxurious in–clinic treatments. The philosophy behind ALLSKIN MED is to make you feel great in your skin and boost your skin confidence. We're sure that you'll love your ALLSKIN MED journey and the results you'll see. Your skin changes throughout the year and your life, and your ALLSKIN MED plan will too. It's all based on skin consultation, so we can give your skin what it needs, when it needs it.
Let's talk skin and the reason cosmeceuticals can help restore and improve your skin concerns. Cosmeceuticals are products that have both cosmetic and therapeutic (medical or drug-like) effects, and are intended to have a beneficial effect on skin health and beauty. Like cosmetics, they are applied topically as creams or lotions but contain active ingredients that have an effect on skin cell function. ALLSKIN MED has 12 products in its range. You can choose 2 or 3 key products to add into your current routine. To see how you feel. We have treatment plans for different skin types or concerns to make it really simple for you. The results speak for themselves but it is worth taking photos before and after 12 weeks of using them.
Cosmeceuticals can help minimise cosmetic problems like fine lines, uneven skin tone, or dull complexion. They can help you maintain your healthy skin and are perfect preparation for your Endymed course or to maintain results on completion of your course. 
ALLSKIN MED Energising and Restorative Skin Treatments
Supercharge, strengthen and restore the skin using a combination of intensive technologies and effective ingredients including high potency Vitamin C, A and patented growth factors.  Designed to smooth, brighten & lighten the complexion, rebuilding collagen and awaken cells at a dermal level to leave the skin hydrated and revived glowing with radiance and energy.
The Vitamin Energiser and Dermal Rescue 60 mins £100
This intensive 9 step super boost skin treatment is a powerful combination of deep cleansing, resurfacing, superficial micro-needling, stimulating massage and LED light therapy. Tailored personally to your skins needs using a bespoke combination of ALLSKIN MED active technologies to aid radiance and repair,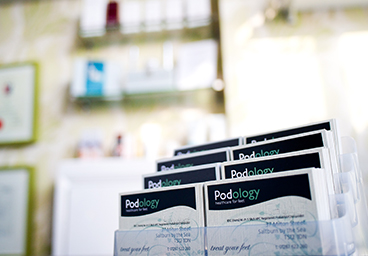 A Few Words To Note
A Patch test is required 48 hours prior to certain beauty treatments.
Please advise if you are pregnant before making an appointment.
We advise you not to use a sun bed or have heat treatments for 48 hours before or after waxing.
You will be asked to fill out a medical questionnaire, which is treated with the utmost confidence
.All our beauty prices include VAT at 20%
.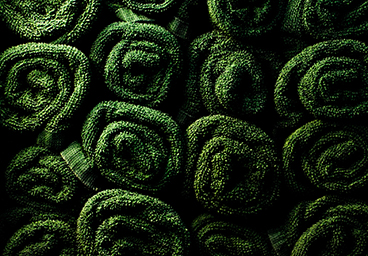 General Etiquette
For treatments lasting 2 hours or more 20% deposit will be requested.
Please arrive 10 minutes before your appointment – arriving late will deprive you of precious treatment time.
We ask guests to adhere to our strict no mobile phones policy whilst in the clinic.
The clinic works on an appointment only basis. Please check for the last minute availability. We also run a cancellation list whereby if you leave us your contact details we will be in touch if any appointments become available.
For your convenience there is a 24 hour answering machine. This can be used during busy times in the day and our receptionist will be more than happy to call you back.
.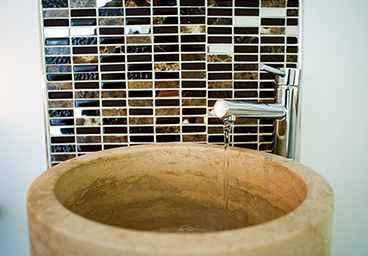 Cancellation Policy
Changing or cancelling of appointment requires a minimum of 24 hours notice, otherwise a charge will be incurred (50% of treatment cost). Regrettably full charges will be imposed for no shows.
.