[et_social_share_media _i="0″ _address="0″ /]
Endymed
3 Deep Radiofrequency non surgical facelift and body sculpting
Endymed 3 Deep face and body treatments
ENDYMED TIGHTEN – NON SURGICAL Facial Skin Tightening & Lifting
ENDYMED TIGHTEN uses 3 DEEP Skin Science to heat deep within the skin where collagen is formed. This heat causes an instant lift as your existing collagen contracts, whilst triggering a heat response in your skin that stimulates fibroblasts to produce new collagen, giving you the natural, long-lasting results. The treatment stimulates rejuvenating processes in your skin, improving its overall underlying structure and hydration. ENDYMED is suitable for all skin types, has an excellent safety profile and there is no downtime.
It is recommended that you follow a course of six treatments overall. Optimum results will be seen 3 months after your treatment course has finished and once the new collagen has been produced.

Client review of Endymed Face, Neck and Eye course of treatment
"I cannot believe the difference this treatment has made to my skin, It's not only the look of it, but also the feel. The treatment itself is painless.
Many thanks to Amy for her professionalism and guidance regarding after treatment support.  As always, it was a delight to deal with Podology."
LS 
Overview
ENDYMED treatments provide the solution to every skin ageing concern. From crows feet and eyelid hoods, to tired, sun-damaged skin and drooping jowls, whatever your area of concern, there's an ENDYMED treatment for you. Each clinically proven treatment delivers truly remarkable, natural and long-lasting rejuvenation results.
How does it work?
ENDYMED is a cutting-edge, FDA approved, clinical device that uses the most sophisticated form of radiofrequency energy, 3DEEP Skin Science, to deliver treatments that target every layer of your skin. From deep within the skin, where the energy stimulates collagen production, to tighten, firm and improve your skin structure, all the way up to the skins surface, to smooth wrinkles, improve skin tone and restore radiance.
ENDYMED offers multiple treatments, using specialist hand pieces, which use radio frequency energy in different ways, to safely and effectively address specific skin ageing concerns and target your problem areas. Treatments vary in levels of intensity, so whether you're looking for a completely pain free treatment with no down time for skin tightening and lifting or a high intensity treatment for skin with more advanced ageing and sun damage, there will be an ENDYMED treatment to suit you.
Every ENDYMED treatment stimulates your skins own natural rejuvenating processes, so the results you'll see will not only be outstanding, but natural looking and long-lasting too. As collagen takes time to remodel and form full effects of the treatment will typically be seen after 3 months or more following your treatment course. Some treatments however also deliver short term results with an immediate lift and a healthy glow, the perfect pick-me up before a big event!
ENDYMED has been featured in top publications such as Tatler, Vogue, Marie Claire and Glamour. It's a treatment of choice for celebrities, with fans including Kim Kardashian, David Beckham and Anna Kendrick.
Sound too good to be true? Be rest assured as ENDYMED treatments are endorsed by doctors and dermatologists worldwide, and clinical studies have revealed that 100% of patients would "definitely recommend" the treatment to a friend.
Eye tightening using EndyMed iFine a is ideal for those looking for smoother eyelids and less pronounced lines and wrinkles in the delicate eye area. Eye sagging used to be difficult to treat without surgery but the iFine is an effective, pain and surgery-free technology developed specifically for this delicate area.
Multiple area course savings
FULL FACE COURSE of 6 : Face, Neck and Eyes combined Treatment £1400 
Face & Neck: course of 6- £800
Individual area course savings
iFINE delicate eye lift: course of 6 : £600
Face only: course of 6 – £600
Neck only: course of 6 – £500
Individual treatment top up
1 area £120
2 areas £180
ENDYMED BODY SHAPER – lifts, firms and tightens
This treatment uses an advanced, unique and ultra-focused radiofrequency technology, 3DEEP Skin Science, to heat deep within body skin where collagen is formed. This heat triggers a response in your skin that stimulates fibroblasts to produce new collagen, improving the underlying structure of the skin. This is what gives you the clinically proven, natural and long-lasting results in skin tightening and firming.
Patient profile:  Suitable for sagging, wrinkly skin on the arms and knees, skin laxity on the abdomen, flanks, thighs and buttocks, lifting and firming on the bottom and thighs.
Frequency: recommended 6-8 treatments over an 8-week period, you can then return for 'top-up' treatments to maintain and enhance the results that you have already seen. Launch date to be confirmed- keep your eyes peeled!
Downtime: No downtime
Please book a free consultation to determine price based on the body shaper area you wish to treat. 
Guide price per area:
Book 1 area
Single Session: £120 / Course of 6: £720 Launch offer receive a 7th treatment free!
---
Book any 2 areas together:
Single Session: £180 / Course of 6: £1080  Launch offer receive a 7th treatment free!
---
Book any 3 areas together:
Single Session: £220 / Course of 6: £1320 Launch offer receive a 7th treatment free!
Choose From:
Shaper: Arms
Shaper: Knees
Shaper: Flanks
Shaper: Abdomen
Shaper: Bottom
Shaper: Thighs front
Shaper: Thighs Back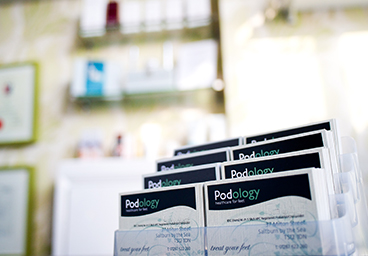 A Few Words To Note
A Patch test is required 48 hours prior to certain beauty treatments.
Please advise if you are pregnant before making an appointment.
We advise you not to use a sun bed or have heat treatments for 48 hours before or after waxing.
You will be asked to fill out a medical questionnaire, which is treated with the utmost confidence
.All our beauty prices include VAT at 20%
.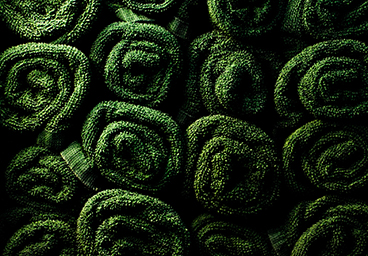 General Etiquette
For treatments lasting 2 hours or more 20% deposit will be requested.
Please arrive 10 minutes before your appointment – arriving late will deprive you of precious treatment time.
We ask guests to adhere to our strict no mobile phones policy whilst in the clinic.
The clinic works on an appointment only basis. Please check for the last minute availability. We also run a cancellation list whereby if you leave us your contact details we will be in touch if any appointments become available.
For your convenience there is a 24 hour answering machine. This can be used during busy times in the day and our receptionist will be more than happy to call you back.
.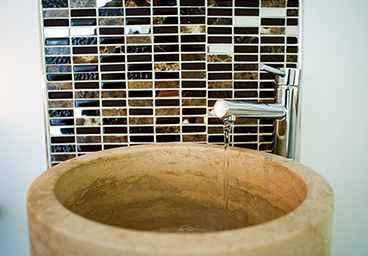 Cancellation Policy
Changing or cancelling of appointment requires a minimum of 24 hours notice, otherwise a charge will be incurred (50% of treatment cost). Regrettably full charges will be imposed for no shows.
.