Facial treatments
At Podology we offer a range of rejuvenating facial treatments to transform your skin and address your individual skin concerns. Your therapist will conduct an in-depth consultation and detailed examination of your skin. We will work closely with you to choose the correct treatment combination to suit your lifestyle and concerns.
Let your skin journey begin…
Visage – Computerised Skin Analysis
At Podology we believe a thorough consultation and skin analysis should precede facial treatments to allow us to correctly identify your skin type and find out what is going on with your skin. We can highlight any concerns you may be experiencing and discuss what treatments and home products that are going to be most suitable. 3D Visage utilises an 26 million pixel camera in order to provide the most accurate results in the industry. We take 3 images at 3 set angles to create a stunning view of results from all angles. The Visage produces a visual representation of pigmentation, pores, spots, brown spots, red areas and porphyrins. The high grade camera quality not only allows us to view surface indications but shows areas of porphyrins; bacteria in the pores, at a microscopic level which also allow us to prescribe preventative treatments before the bacteria causes spots on the skins surface. It can also show you how you would look in ten years should you not use any treatment or skincare interventions.

3D Visage skin analysis machine £55 or this treatment is free when booking a 60 or 90 minute Hydro2 facial, ALLSKIN MED facial, EDS Microneedling, Jane Scrivner touch facial or Endymed course.
Non surgical – Facial Treatments
ENDYMED TIGHTEN – NON SURGICAL Facial Skin Tightening & Lifting
ENDYMED TIGHTEN uses 3 DEEP Skin Science to heat deep within the skin where collagen is formed. This heat causes an instant lift as your existing collagen contracts, whilst triggering a heat response in your skin that stimulates fibroblasts to produce new collagen, giving you the natural, long-lasting results. The treatment stimulates rejuvenating processes in your skin, improving its overall underlying structure and hydration. ENDYMED is suitable for all skin types, has an excellent safety profile and there is no downtime.
It is recommended that you follow a course of six treatments overall. Optimum results will be seen 3 months after your treatment course has finished and once the new collagen has been produced.
Choose your areas for treatment;
iFINE delicate eye lift: course of 6 : £600      Face only: course of 6 :£600      Neck: course of 6 :£500
SPECIAL OFFERS :
FULL FACE – course of 6 : FACE, NECK & EYE combined TREATMENT £1400
Face & Neck: course of 6 £800
TECHNOLOGY & TOUCH FACIALS
ALLSKIN MED facial treatments – a  medigrade skincare system that allows us to create a personalised plan for you and your skin, combining home-use skincare and luxurious in-clinic treatments. The philosophy behind ALLSKIN MED is to make you feel great in your skin and boost your skin confidence. Every aspect of your ALLSKIN MED journey will be tailored to you and your skin and it will start with a professional skin consultation. This will allow us to then create a skincare programme that will address your key skin concerns that fits in with your lifestyle. Your skin changes throughout the year and your life, and your ALLSKIN MED plan will too, tailoring every treatment to your particular skin needs, giving you the best results. Give your skin the attention it deserves…healthy glowing skin is just a consultation away.Choose from Vitamin energising or Dermal rescue…
ALLSKIN MED – VITAMIN ENERGISING SKIN TREATMENT 

50 mins £100 
Supercharge the skin using a combination of intensive technologies and effective ingredients including high potency Vitamin C and A. Designed to smooth, brighten and lighten the complexion and leave the skin glowing with radiance and energy. The most intensive ALLSKINMED energising skin treatment. Indulge yourself and your skin, with the optimum combination of exfoliating, intensive Vitamin C infused into the skin with epidermal micro-needling, followed by an activating Vitamin A, Rejuvenating Treatment Mask is then applied using a stimulating, lifting and sculpting facial massage. You'll leave with a beautifully smooth luminous complexion – perfect for a special treat or regular skin boosters. No downtime, just great results.
ALLSKIN MED – DERMAL RESCUE SKIN TREATMENT 50 mins £100 
Strengthen, restore and revive the skin at a dermal level, rebuilding collagen and awakening cells to reinforce the skins structure. Designed to firm, smooth and rebuild the skin leaving it feeling luxuriously soft, hydrated and revived. Infuse your skin with powerful growth factors to awaken your natural regenerative processes, rebuilding collagen and strengthening the foundation of your skin. Following dual action exfoliation, epidermal micro-needling is performed to activate the skins healing response and maximise penetration of the potent growth factor serum. A repairing treatment mask is then applied using lifting, sculpting and lymphatic drainage facial massage. You'll leave feeling utterly relaxed with firmer, smoother skin – perfect for a regular monthly skin booster to keep your skin healthy and strong. No downtime, just great results.
Dermaplaning facial treatment 45 min £45
A none invasive deep exfoliation, which uses a dermaplane to remove layers of dead skin and fine vellus hairs. Then leaves the skin super smooth and the penetration of products more effective. Excellent for fine lines, pigmentation, break outs, a nd peach fuzz. Treatment includes a double cleanse, skin polish , derma plane, hydrating mask, ice globe massage, moisturiser is applied and Heliocare SPF to finish. Skin is left feeling refined, smooth and glowing. 
RECOMMENDED : 1 treatment every 6 weeks
The Jane Scrivner 5 a day Touch Facial 60 min £65
This touch facial is designed to repair skin to balance, nourish, hydrate & protect skin health. Repairing the barrier function and balancing the acid mantle whilst bringing nutrients into the cells of the Epidermis, Dermis and Subcutaneous layers. Each and every step is bringing the skin back to health, nourishing and repairing the skin. Using modern and traditional Chinese techniques including Gua Sha, Cupping and jade roller facial massage. These work to release tension through all layers of the skin, stimulating the circulation and facial muscles and can improve and relax both deep and surface lines and wrinkles. The Jane Scrivner Treatment is a 'HUGE Hug in a Facial' you will be transported to skincare heaven and experience, we believe, a touch facial like no other. The products used throughout this facial are formulated to bring the skin back to strength and health, giving back flawless skin.
RECOMMENDED : 1 treatment every 4 weeks
The Jane Scrivner Couture Spa Ritual 120 min £99
Combine a freestyle massage with a Jane Scrivner touch facial, which is designed to repair skin to balance, nourish, hydrate & protect skin health. A wonderful spa experience to nurture and relax your mind and body.
 3D-HydrO2 Facials 30min £50, 60 min £95, 90 min £150
The complete facial solution, designed to target congestion, dryness, dehydration, ageing, pigmentation, dullness and uneven skin tone. Six different technologies are combined for a complete prescriptive approach depending on your concerns. We can offer a bespoke treatment tailored to your skins needs. 
Choose from:

Time defence Anti ageing Facial Best for treating fine lines and wrinkles, sun damaged skin. Results are the reduction in fine lines and wrinkle, firmer skin, glowing complexion.
or
Brightening Facial Best for treating sun damaged skin, pigmentation and a dull complexion. Results are a glowing complexion and reduction in sun damage and pigmentation.
or
Clear skin Facial Best for treating congested skin, redness and can be suitable for a younger skin. Results are a smoother complexion and a reduction in congestion and redness.
The Hydr02 Facial Technologies…
Hydro Peel Uses vacuum technology and three different acid solutions to extract and decongest the skin. AHA is used to deep cleanse and smooth the skin. BHA is used to fight bacteria and reduce inflammation. Hyaluronic acid,  Peptides and Antioxidants ensure the skin is nourished, hydrated and protected.
Exfoliation This method generates CO2 bubbles on the skins surface to trigger a physiological response called 'The Bohr Effect'. This is where the body naturally sends O2-rich blood to the skin to replace the CO2. This results in optimal skin oxygenation and increased cellular activity which is essential to the health and maintenance of our skin. Active ingredients Kojic Acid and Retinol result in a hydrating and brightening effect.
Oxygenation A lack of oxygen can cause premature ageing of the skin. This is an effective way of supplying the upper layers of the epidermis with oxygen, increasing cell metabolism and blood flow. This in turn helps to fight free radical damage on the skin and increases firmness. It also has anti inflammatory and anti bacterial effects on the skin, because of this, the treatment can also have positive effects on congestion.
Skin Lifting This tool mimics muscle contraction to instantly lift and tone the facial muscles. It also increases the absorbency of the cell for deeper product penetration helping to revitalise and 'wake up' dull and lifeless skin.
Skin Tightening  Radio frequency technology is used to increase collagen reproduction in mature skin. Skin tightening is ideal for incorporating into an anti-aging facial
Hydration A combination of a hydrating gel mask with ultrasound technology to stimulate blood cells and increase skin metabolism. This encourages new collagen to form and leaves your skin looking younger. It also combats puffiness and swelling and improves product penetration.
Fire and Ice Heat is used at the beginning of the facial to open the pores, increase blood supply and aid product infusion. The 'Cryo facial' uses cooling technology, chilling the skin down to 5 degrees. This is used at the end of the facial to decrease the blood supply, giving a tightening effect, sealing in the infused products and closing the pores. It also helps to reduce any erythema following post treatment. We recommend a course of 8 treatments.
EDS MICRONEEDLING 120 min £200
The EDS Rejuvenate treatment is an electronic, micro-skin needling procedure that produces thousands of micro-needle columns in the skin, which in turn stimulates the skin to naturally generate and repair itself. As part of this stimulation new collagen can be formed, new cells generated and the structure of the dermis, the lower level of the skin, enhanced. EDS Regenerate treatments take professional skin needling to a new, more advanced level using the eDermastamp, It has been specifically designed to give clinical practitioners greater control over intensive skin needling procedures while reducing any discomfort. The EDS Regenerate treatment stimulates your skin so that it will regenerate and repair itself naturally, resulting in smoother, brighter, younger and healthier looking skin.It can be used as a key treatment in rejuvenating skin with the following conditions: Acne scar, photo-damaged and ageing skin, de'collete' lines and wrinkles, stretch marks. A course of 3 treatments recommended and includes aftercare.
Introducing 3D Vasculase  We welcome you to book a consultation where your therapist will conduct a laser patch test and advise the cost and amount of treatments needed. A compact laser device offering an affordable solution for the effective removal of unwanted thread veins. 3D Vasculase works by applying a narrow 980nm laser beam to target the vein using a precise application. Guide prices :Small area £150 (nose), Medium area £195 (Cheeks), Large area £250 (Nose and Cheeks). Please note more than one treatment may be needed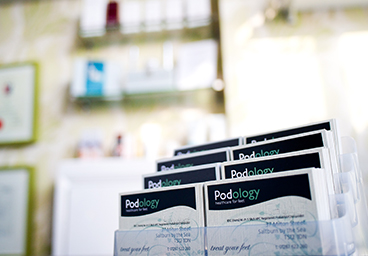 A Few Words To Note
A Patch test is required 48 hours prior to certain beauty treatments.
Please advise if you are pregnant before making an appointment.
We advise you not to use a sun bed or have heat treatments for 48 hours before or after waxing.
You will be asked to fill out a medical questionnaire, which is treated with the utmost confidence
.All our beauty prices include VAT at 20%
.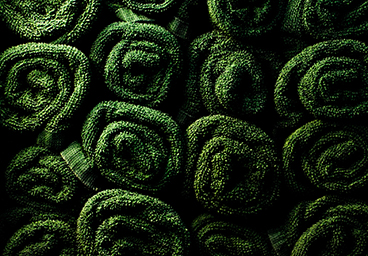 General Etiquette
For treatments lasting 2 hours or more 20% deposit will be requested.
Please arrive 10 minutes before your appointment – arriving late will deprive you of precious treatment time.
We ask guests to adhere to our strict no mobile phones policy whilst in the clinic.
The clinic works on an appointment only basis. Please check for the last minute availability. We also run a cancellation list whereby if you leave us your contact details we will be in touch if any appointments become available.
For your convenience there is a 24 hour answering machine. This can be used during busy times in the day and our receptionist will be more than happy to call you back.
.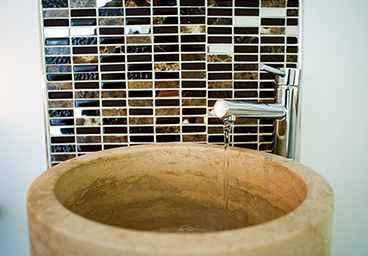 Cancellation Policy
Changing or cancelling of appointment requires a minimum of 24 hours notice, otherwise a charge will be incurred (50% of treatment cost). Regrettably full charges will be imposed for no shows.
.