LYNTON Laser Hair Removal
---
We are proud to announce our partnership with Lynton Lasers, experts in aesthetics' technology for over 25 years. Originating from the University of Manchester, they are a world-leading, British-based manufacturer of ultra-high specification aesthetic and surgical lasers, with a reputation for unrivalled quality.
Imagine waking up to smooth, soft skin every day. That wonderful silky feeling you get just after a wax. It's now possible with laser hair reduction, one of the most popular aesthetic treatments in the UK. Safe, proven technology that says goodbye to painful waxing, regrowth stubble and ingrown hairs.It's affordable too when you factor in the significant time and money you save on waxing appointments, products and shaving.
Effective laser hair removal whilst being gentle on the skin…

 
Proven safety record

Suitable for all skin types

Suitable for dense, coarse hair or thin, sparse hair

Treatment sessions are very fast, even for large areas such as the legs or back 
Frequently asked questions
How does laser hair removal work? 
Light is emitted by the device, This is then converted into heat energy, damaging the hair follicle. 
What does a laser treatment feel like? 
With standard laser hair removal treatments, you can feel what is described as the 'hot flick' of an elastic band during treatment. However, with the virtually pain-free Initia treatment, you will feel little to no sensation at all. The built-in IceTip technology when in MOTION mode, the built-in IceTip technology allows for even more comfort for clients, especially when treating an area with lots of dense and dark hair. This technology can reach temperatures of -8°C for extra comfortable treatments. 
How many sessions will I need? 
The number of sessions required varies from client to client and is dependent on many factors. As a guideline a course of 6-8 treatments for every area treated. 
How long will it take for me to see results? 
Results can be seen after just a few treatments. However, a minimum of 6 and up to 9 treatments are recommended to deliver excellent results. 
Who is suitable for treatment? 
Initia diode laser technology is suitable for all skin types. We recommend a consultation with your clinician to ascertain if the treatment will be successful for you. Grey/white hair has no melanin so is not suitable for treatment. 
Can all body areas be treated? 
Yes, we can practically treat all areas of the body with the exception of the eyebrows, due to their close proximity to the eyes, and the bottom. We are also unable to treat areas covered in tattoos. 
How long is the treatment session? 
It's a fast treatment. The duration depends on the size of the area to be treated. This ranges from five minutes for the upper lip and up to 35 minutes for a full leg. 
Are there any contraindications? 
There are very few contraindications however, during an advanced consultation, we will run through your medical history. The most common barriers to treatment are photosensitising medication, pregnancy and breast-feeding. 
Are there any pre-treatment recommendations? 
Before treatment you should also refrain from sun bathing and use of self-tanners. We recommend no sun exposure for 4-6 weeks. We advise you to arrive at your appointment with the treatment area clean and shaved, without makeup, product or deodorant. 
Are there any post-treatment recommendations? 
Top tips after laser/IPL hair removal: 
1.We always recommend avoiding activities which generate excess
heat for at least 24 hours after the treatment. This means no exercise, hot baths, showers or saunas as these things can trap heat and bacteria in the hair follicles and could lead to irritation. We also advise wearing loose, light clothing following your hair removal treatment. 
2. We always recommend you wear a broad-spectrum SPF 50, such as Lynton LIGHT PROTECT, to protect your skin from UV damage and sun exposure in between your treatments. 
Treatment Area
Lip

Lip & Chin

Face

Underarms

Standard Bikini

Bikini Brazilian

Bikini Hollywood

Underarm & Bikini

Arms

Half Leg

Full Leg

Full Leg & Bikini
Cost of 6 with 20% off
£288

£384

£768

£432

£504

£696

£792

£696

£936

£936

£1416

£1560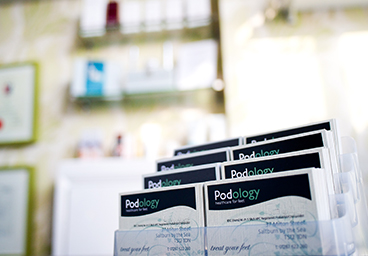 A Few Words To Note
A Patch test is required 48 hours prior to certain beauty treatments.
Please advise if you are pregnant before making an appointment.
We advise you not to use a sun bed or have heat treatments for 48 hours before or after waxing.
You will be asked to fill out a medical questionnaire, which is treated with the utmost confidence
.All our beauty prices include VAT at 20%
.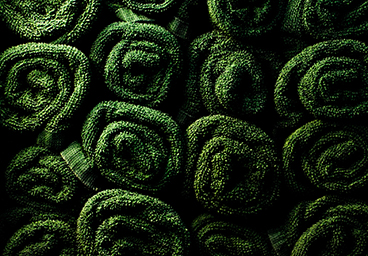 General Etiquette
For treatments lasting 2 hours or more 20% deposit will be requested.
Please arrive 10 minutes before your appointment – arriving late will deprive you of precious treatment time.
We ask guests to adhere to our strict no mobile phones policy whilst in the clinic.
The clinic works on an appointment only basis. Please check for the last minute availability. We also run a cancellation list whereby if you leave us your contact details we will be in touch if any appointments become available.
For your convenience there is a 24 hour answering machine. This can be used during busy times in the day and our receptionist will be more than happy to call you back.
.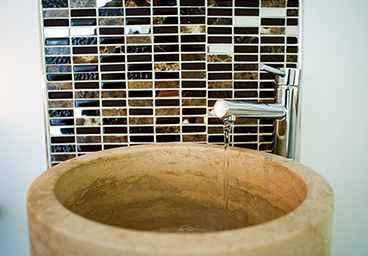 Cancellation Policy
Changing or cancelling of appointment requires a minimum of 24 hours notice, otherwise a charge will be incurred (50% of treatment cost). Regrettably full charges will be imposed for no shows.
.